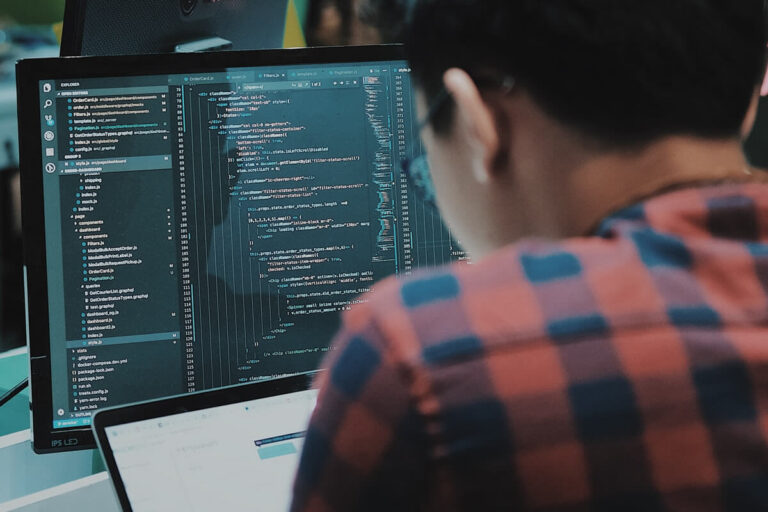 Computer Security Service - IT Security Services
WHAT IS CYBERSECURITY?

Cybersecurity refers to a set of technical skills, processes, and practices designed to prevent attacks on networks, devices, programs, and data and protect the data it holds. In the computing field, cybersecurity is sometimes referred to as IT security.
WHY THE NEED FOR CYBERSECURITY?
Although cyberattacks occur at alarming rates across the globe annually, business owners should never underestimate the importance of cybersecurity in businesses.
The larger the business, according to statistics, the more likely it is to encounter an attack. The threat to small and medium-sized businesses doesn't go away, however. Online companies are not immune from cyber-attacks, and attacks that take place online can have profound financial, physical and legal consequences.
With the advent of technology, the workplace has become increasingly automated. The technological advancements we're living in today expose us to heightened cybercrime risks, which, although beneficial, can be challenging to resist.
Cyber attacks are growing more diverse and more sophisticated, which means companies and organizations, particularly those tasked with protecting national security, health, or financial information. There is a need to safeguard their sensitive business and personnel information. When not addressed properly, a cyber attack issue can set a company back millions.
LOOMING THREAT
It was predicted that there would be close to 200 billion connected devices by the end of 2020 due to the adoption of modern technologies exponentially increasing the number of connected devices. During the past few years, cyberwarriors have become increasingly proficient in combating potential threats with artificial intelligence and machine learning, making them capable of infiltrating secure systems by utilizing automated malicious processes. They are highly automated and can be undertaken on a large scale, creating a global scare.
Receive High Quality Protection from the Best Security Professionals
IT SECURITY SERVICES/COMPUTER SECURITY SERVICES
Here at Intelinet Services, we offer security as a service. Cloud computing is surprisingly powerful for delivering comprehensive endpoint, email, web, and network security management services. The service prices are low, and we provide some of the best protection around. The company partners with McAfee to offer network protection for the best price. As cyberhackers become more sophisticated as the years go by, your IT Security Service must also grow with the changing times to keep up with them.
A reason why our computer security services include revamping your relationship with your email. You are saving you valuable time from its daily use. Protection for malware-laden messages for automated email protection is a strong suit of ours as we continue to be powered by McAfee SaaS Email and Web Security, making sure that your business is free from email phishing and scams, as well as email-borne viruses.
MANAGING CYBERSECURITY RISKS WITH THE APPLICATION OF COMPUTER SECURITY SERVICES AND CYBERSECURITY FRAMEWORKS
Cyber risks themselves have become increasingly complex, which is why they are a difficult challenge to manage. Most organizations, governments, and law enforcement organizations have traditionally focused on perimeter security, which has provided the most reliable protection for their only crucial system components and defense against known threats. Today, organizations don't have the capability to keep up with the constantly changing threats because this approach is insufficient.
Guidance for establishing an effective cyber risk program is the purpose of a cybersecurity framework. A consistent set of security goals with a security framework can help ensure transparency across different functions. The guidance provided by many frameworks can help ensure that your organization is secure from common cybersecurity threats. The framework may assist an organization with improving its critical infrastructure.
Top-Rated Security Systems to Protect Your Data
You can implement it in stages so that it fits any organization's needs. A cybersecurity program or risk management form should complement the framework, rather than replacing it. First, it is essential, to begin with, the fundamental practices and processes for managing cyber risks, which form the foundation of your cyber risk reduction program. You can move beyond compliance requirements and develop a secure cyber state with the help of our services to get the best cybersecurity frameworks. Cyber resilience is possible by allowing us to partner with you to develop the IT Security Service tailor-made for your business.
The management and mitigation of cybersecurity threats is a challenge that businesses in this day and age have to constantly focus on because the bigger the industry, the bigger the target. Millions of dollars are needed for the upkeep of computer security services, but we at Intelinet Services assure you of quality with the handling of these risks to your business.
24 hour Professional Security by Local Technology Specialists