In today's landscape, manufacturers are moving their products and services to monthly or annual subscription-based models.
Tracking, budgeting, and renewing your annual or multi-year subscriptions, support agreements, and product licenses can be a daunting task if you donot have the right solution in place. At Intelinet, we make managing these renewals our priority as part of our Account Management Services to you.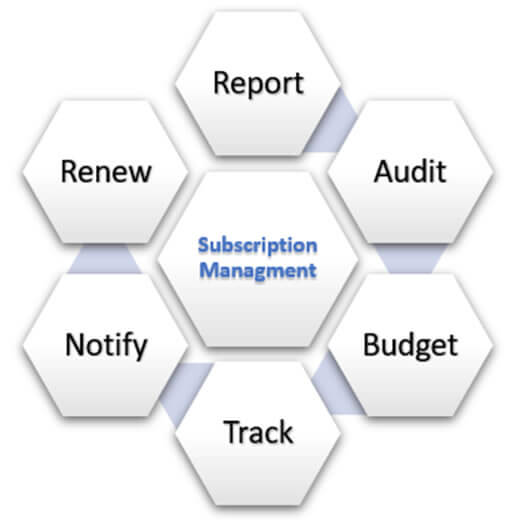 Subscriptions • Licensing • Annual Support • Warranty Expirations
Intelinet Systems' Professional Services Application allows us to add or import subscription data and then track, set notification schedules, and report to you for budgetary or auditing purposes. Missing an important renewal could cause systems to shut down or cost your companyre-instatement fees.
The notifications are preset, or we can customize to your exact requirements, giving you ample time to get updated proposals or even locate alternative solutions.
If you are part of the Intelinet family of customers, we provide this white glove service for you. You run your busines, let us take care of the subscription management process.
Various types of renewal services that we can assist you in tracking:
Firewall Security Subscriptions
Manufactureror Vendor Support Agreements
Product Warranty Renewals, Extensions or Expirations
SSL Certificates
Website Hosting
Anti-Virus
Cloud PBX Agreements
Internet Agreements
Annual SaaS Agreements
And More…