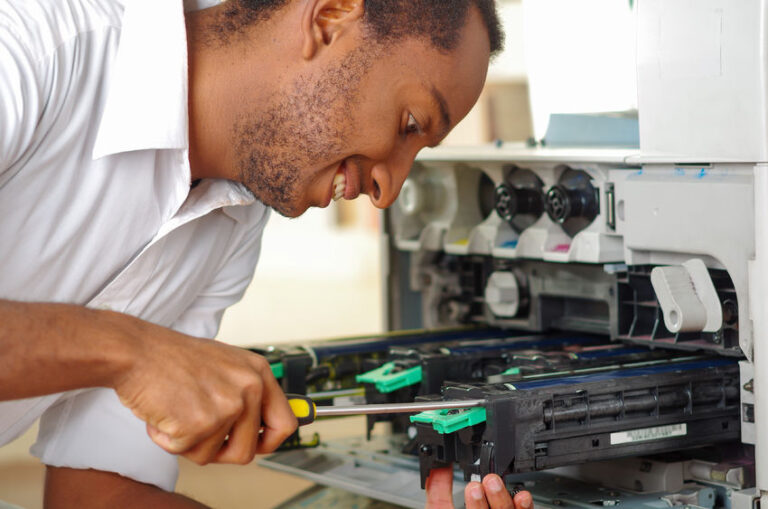 Printers are essential tools that can hasten company processes. However, as businesses go digital and paperless, there is less need to keep more and more of this equipment around. Consequently, in-house repair personnel used to monitor, check, repair, and maintain these tools are no longer necessary. Keeping these people around will cost the company more and be prone to leaving untapped resources unused, eating a significant portion of a company's monthly expenses. 
This is where sourcing of Intelinet Systems in Dallas, TX can bring you value. 
Essentials – Managed Wise MPS
Our toner level monitoring services use software that will discover printers automatically that are on the network. Additionally, toner level monitoring helps oversee each devices level usage, page counts, notifications, and possible error codes. Our clients are able to receive full access of their data for reporting and device administration. Printing behaviors are monitored, so supplies for toner levels are continually being shipped just-in-time through Managed Wise MPS Essentials. 
Additional perks of MPS essentials would be toner being delivered directly to the desk of whatever department or employee that needs it. This takes place due to personalized routing labels. With this implementation, lost shipments, mishandled products, or duplicate orders are much less likely to take place in the workspace.
Advanced – Managed Wise MPS
In comparison with the Essentials servicing, the Advanced servicing mirrors much of the features but also includes toner pricing and consumable parts in the price per page fee.
Elite – Managed Wise MPS
The Elite program is an all-encompassing print management service that greatly exceeds that of the Essentials and Advanced services. Elite servicing includes all print repair services and all repair parts that are used in the repairing of each covered device. 
The addition of the helpdesk in the Elite package is also a very helpful resource that gives you access to certified Intelinet technicians with high-quality customer service. 
Learn more here
Learn about virtual support here